Do Peace Studies Reach Out, Including Others?
Resumen
This paper presents various personal reflections made about Peace studies find its new challenges, which will help to understand the reality and peace research from new globalizing dimensions.
From the transnational and interdisciplinary perspective, we aim to go beyond what is established in order to open new ways to analyze and offer other benchmarks, such as equality and equity. In this sense, the text develops a convergence of different approaches to this research: sociology of peace, development, politics and culture, the Taoist epistemology, and Gandhian and Buddhist ethics.
This globalizing approach shows that the specificity of human functional diversity has been excluded, over time, in all peace theories and practices.
The reconstruction of peace needs full inclusion of functional diversity in everything related to peace. The World Declaration is just a starting point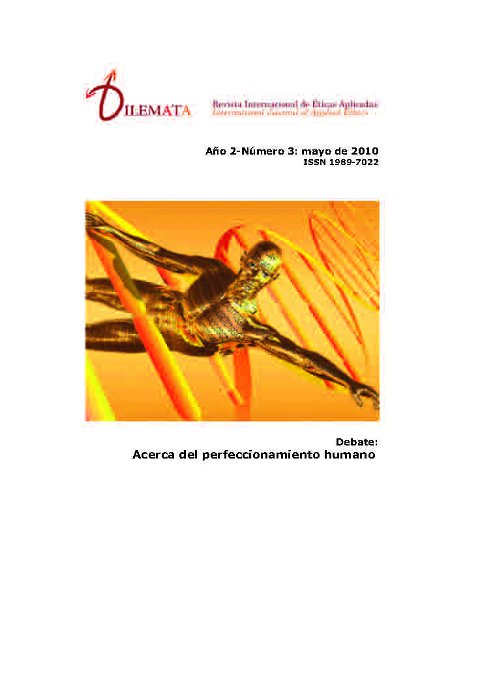 Cómo citar
Galtung, J. (2010). Do Peace Studies Reach Out, Including Others?. Dilemata, (3), 129–132. Recuperado a partir de https://www.dilemata.net/revista/index.php/dilemata/article/view/39
Licencia

Salvo indicación contraria, todos los contenidos de la edición electrónica se distribuyen bajo una licencia de uso y distribución "Creative Commons Reconocimiento-No Comercial 4.0 España" (CC-by-nc). Puede consultar desde aquí la versión informativa y el texto legal de la licencia. Esta circunstancia ha de hacerse constar expresamente de esta forma cuando sea necesario.